Lead Generation Tools for Recruiters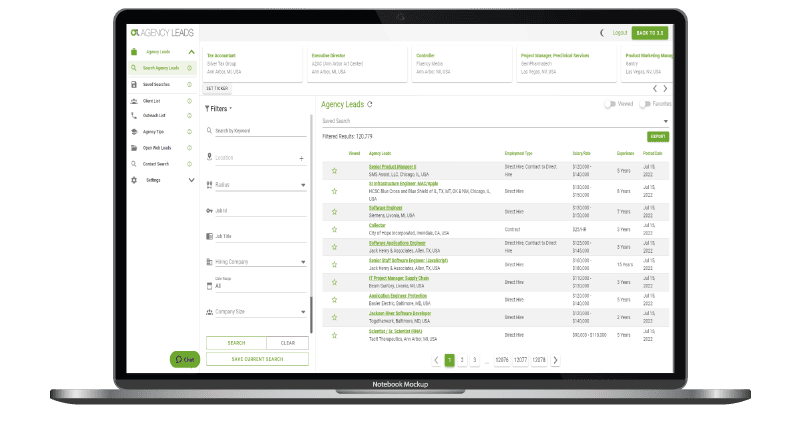 Agency Leads
Get immediate access to over 100,000 verified leads. We so the reearch for you! Our powerful lead generating software pulls in new leads every day that are manually reviewed and verified to be accurate.
Learn more about Agency Leads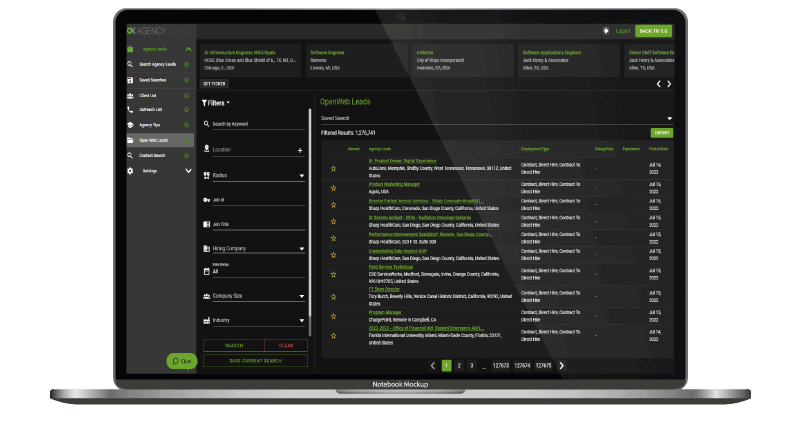 Open Web Leads
Get access to over 1 million job listings automatically updated daily! View job posting, hiring company details and contact information.
Lean more about Open Web Leads