Open Web Leads - Job Aggregator Site
Job Posting Aggregator Lead Generation Tool for Recruiters and Staffing Agencies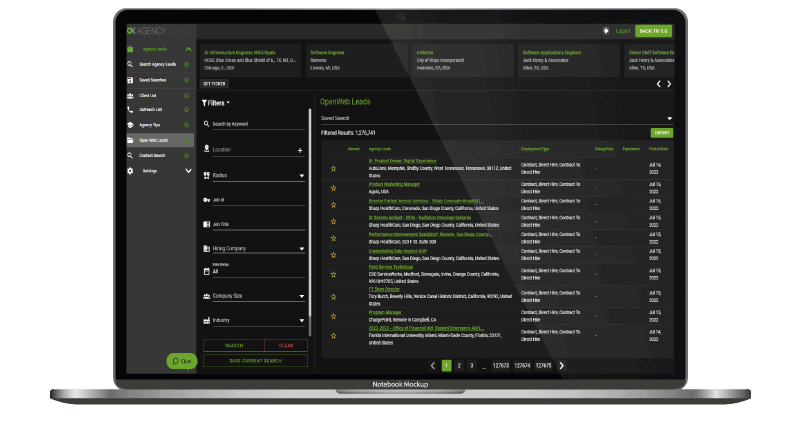 Access over 1 Million job listings all in one place!
UPDATED DAILY! Open Web Leads is a powerful job search aggregator platform. Daily updates provide you with leads from the top job board aggregators all in one easy-to-use interface.
  Over 1,000,000 job postings database
  New job listings updated daily
  Job info & description
  Hiring company info
  Hiring manager contact info
   Job search, filter and export

#1 Job Aggregator Site for Recruiters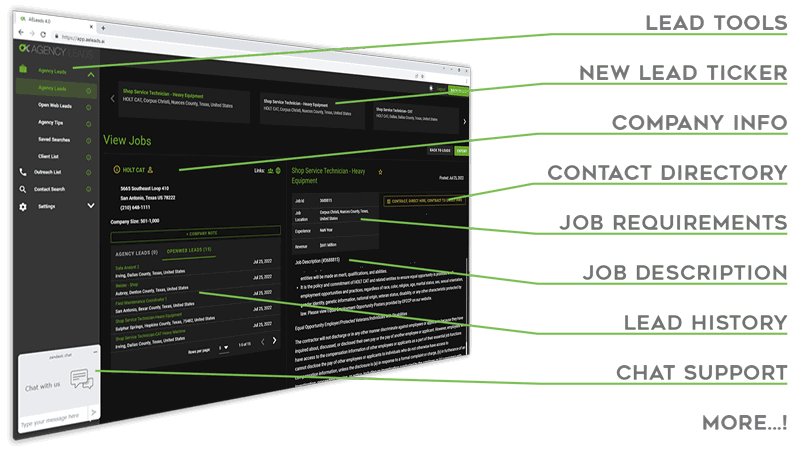 Scraping the Best Job Board Sites
Get immediate access to over 1,000,000 job leads! Updated daily, we automatically search the top job posting websites and bring you the best leads in a simple, easy-to-use and searchable interface.
No need to spend hours every day scouring search engines and traditional job boards for leads that meet your criteria. We pull everything into a single interface, so it can be easily searched and filtered to your requirements.
 Job Details & Contact Info
All job information details  and contact information are pulled into the Open Web Leads system. We provide you with:
   Job position listing information
  Hiring company info
  Company career site
  Employer contactinfo
  Lead listing management
  Job lead(s) data export
Search, sort, save and export the leads you need or manage your leads right in the Open Web Leads platform. Open Web Leads saves you countless hours of research, so you can be more efficient and focus more on what makes you money!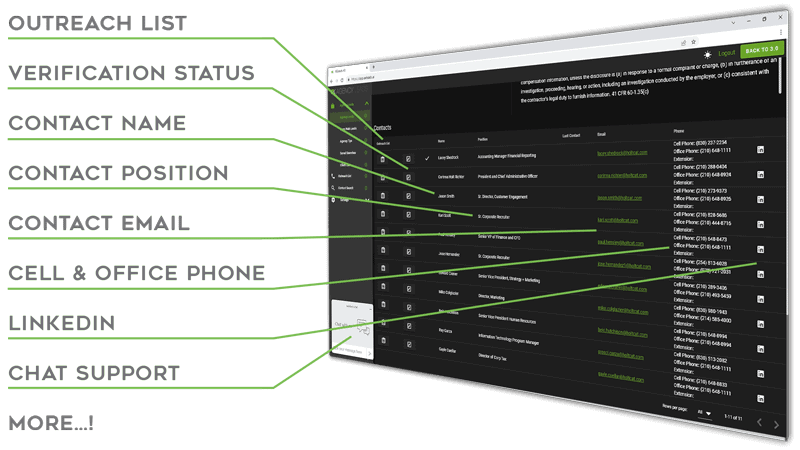 Subscribe Now
Get instant access to Open Web Leads! View detailed job listing information, hiring company information and hiring manager contact info. Open Web Leads contains over 1 million job listings automatically updated daily!
The modern world is in a continuous movement and people
everywhere are looking for quick, safe and successful means of accessing accurate information.
---
Included Features
Frequently Asked Questions
Have a Question?
Contact us now at (623) 263-0990 for support or a demo.
or
Reach out to our    Lead Genius Team. We're here to help!