How can you develop persuasive sales arguments that boost conversions?
Utilize cutting-edge technology to produce sales arguments that result in more and better conversions.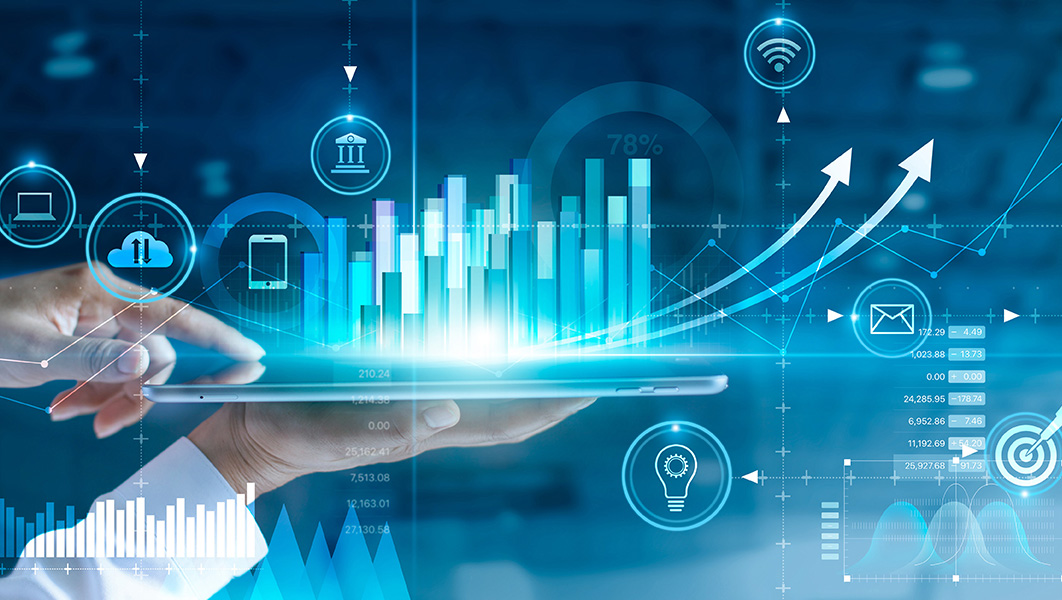 By 2023, the US hiring and recruiting sector's sales could surpass $218.8 billion. With 20,000 staffing firms nationwide, competition is still fierce. Because of this, agencies must understand how to develop sales pitches that boost conversions, particularly where emerging trends are giving recruiters both possibilities and challenges.
The state of sales departments at the moment
Many highly talented tech employees today favor projects over full-time employment. Many users, however, are unaware of this and are unsure of how to draw them in. Additionally, the growth of online marketplaces for digital talent is putting agencies up against a new kind of rivalry. Many businesses are unsure of the types of digital talent they will be employing in the near future due to the quick speed of technological change. These days, recruitment companies are more likely to develop enduring client connections.
Unfortunately, it's challenging to develop tailored sales pitches that provide value due to the absence of solid leads and data. Cold calling and manually gathering information from online job advertising are currently used methods of data acquisition. This normally takes a lot of time, which makes it ineffective. Agency Leads, on the other hand, leverages cutting-edge technology to present current prospects and information on businesses looking for tech expertise.
Additionally, it offers details about companies that former employees have worked with. As a result, sales teams may develop tailored sales presentations that precisely address the problems faced by recruiters. Additionally, it offers a clear understanding of how your agencies may bring value.
Several valid inquiries
According to the American Staffing Association, the US recruiting and staffing sector will generate $140 billion in sales in 2020.
It's obvious that there's a lot of rivalry for every transaction given that there are over 20,000 employment and recruitment firms in the nation, with the bigger firms having the advantage. Additionally, it's critical now more than ever for IT hiring companies to have great sales and repeat clients in this era of digital disruption.
It's obvious that tech staffing companies require trained salespeople who can close negotiations by persuading prospects of their value. So why is having a strong sales pitch so important today? What is lacking from the staffing companies' present sales strategy? How can they build persuasive sales presentations using modern technology to increase revenue?
More than ever, it's essential to develop powerful sales pitches
The state of the employment agency industry is still in flux as a result of the ongoing workplace unrest. We'll see:
IT skills versus full-time employment
The fact that temporary employees make up more than 30% of the US workforce demonstrates how ingrained the freelance and service economy is in the labor market. Many highly talented employees, particularly those with technological aptitude, favor contract gig work over full-time employment. As a result, staffing firms must inform their clients about employee preferences and develop offers that appeal to highly sought-after IT and IT personnel.
As a recruiting company, set yourself out from online digital talent platforms
Online platforms for digital talent are multiplying. Many meet specialized talent demands, including those for developers, cybersecurity experts, and UI/UX professionals. These platforms appear to be appealing choices for firms trying to cut hiring costs since they allow employers to connect with talent directly. This represents a fresh kind of rivalry for employment agencies. By demonstrating to customers how your services bring value that these platforms cannot, you can outperform the competition.
Future-proofing in the era of automation and innovation
Companies are unable to forecast the kind of talent they will require in the future due to the quick speed of technological development. According to research by the McKinsey Global Institute, automation is only likely to result in the loss of 5% of all jobs. 60 percent of occupations will be significantly impacted, though. The cause? Simple: It is anticipated that all of this will automate around a third of the duties currently carried out by humans in those jobs.
As a result, those professions will change, and employees will need to acquire the skills necessary to use this new technology. Additionally, businesses will require highly skilled technical employees as the digital revolution develops and innovation becomes a critical differentiator. They will need staffing firms that can offer them the talent they need, which may include abilities we are not yet aware of.
Of course, knowledgeable HR experts are aware of these difficulties and are working to find solutions. However, employers are not in the staffing industry. Although you are certainly aware of these changes in the workforce, most people are unsure of how to react.
It seems sense that when an employment agency offers them a workable answer, they'll want to establish a solid and ongoing connection with that organization, especially in light of future technology disruption. Bottom line: Relationships between businesses and employment agencies that are established now are more likely to endure.
What is lacking from IT staffing firms' current sales strategy?
Cold calling has always been a crucial component of employment organizations' daily business operations. However, it's a difficult process with a low return on investment, even for sales specialists in the recruiting industry.
They reject you for two reasons: solutions that don't create value and proposals that aren't tailored to their companies' particular requirements. These two motives are connected. And they are because it is impossible to produce a customized proposal without knowledge of the prospect's wants.
Because of this, it is the sales team's obligation to decide whether a prospect requires recruiting services. They then need to be adjusted to the company's weak points after this is finished. In other words, the following are the two key elements that influence the effectiveness of sales pitches:
The caliber of the leads.
The veracity of the data you possess regarding the requirements of that potential customer.
The majority of HR workers are, nonetheless, overworked. Spending five to ten minutes on the phone with a salesperson is challenging. Searching for job posts on LinkedIn and other job sites is another way to find this information. In the end, it is a time-consuming exercise that is inefficient and leaves a lot of chance for error. It's also difficult for agencies to know how to craft the ideal sales pitch because they are unaware of what their rivals are giving.
New technologies based on crucial data and information
The creation of new tools is being sped up by technological developments like big data, analytics, and cloud computing. new equipment for the hiring and staff selection sector. Agency Leads, an app that offers real-time leads on which businesses are seeking tech talent, is one such tool. However, it also identifies each company's important personnel as well as the employment firms that they have previously used. With this, sales teams have access to:
Good leads
Typically, it requires 7.5 hours of cold calling to generate just one lead. However, a lead does not ensure a sale. Sales teams get access to up-to-date knowledge on the companies that are active in the market thanks to Agency Leads. Additionally, they have the proper individuals' telephone numbers from those businesses. This essentially makes cold calling unnecessary.
Useful information
Salespeople are no longer required to wait to speak with a prospective client and ascertain the needs of the company. All pertinent information is transferred to the user's PC or mobile device via this innovative technology. This enables sales teams to determine whether they can meet the prospect's talent demands. They may also provide agencies that some businesses are unable to employ. offering more competitive pricing, quicker talent delivery, access to a specific talent market, or another significant distinction.
IT staffing firms can streamline their sales procedures with the use of these capabilities. Sales teams may work more quickly, effectively, and specifically to satisfy the needs of their leads.
CONCLUSION
Staffing firms can develop effective sales pitches by utilizing new technology. However, you must choose a strategy that is sensitive to the demands of employers. With unprecedented access to data, they may develop individualized sales messages to boost conversions. Together, these factors result in more flexible and efficient sales operations. Deliveries happen more quickly with Agency Leads, and you'll get happier customers and better outcomes.