The Top Recruitment Events and Fairs & Why Attending is Beneficial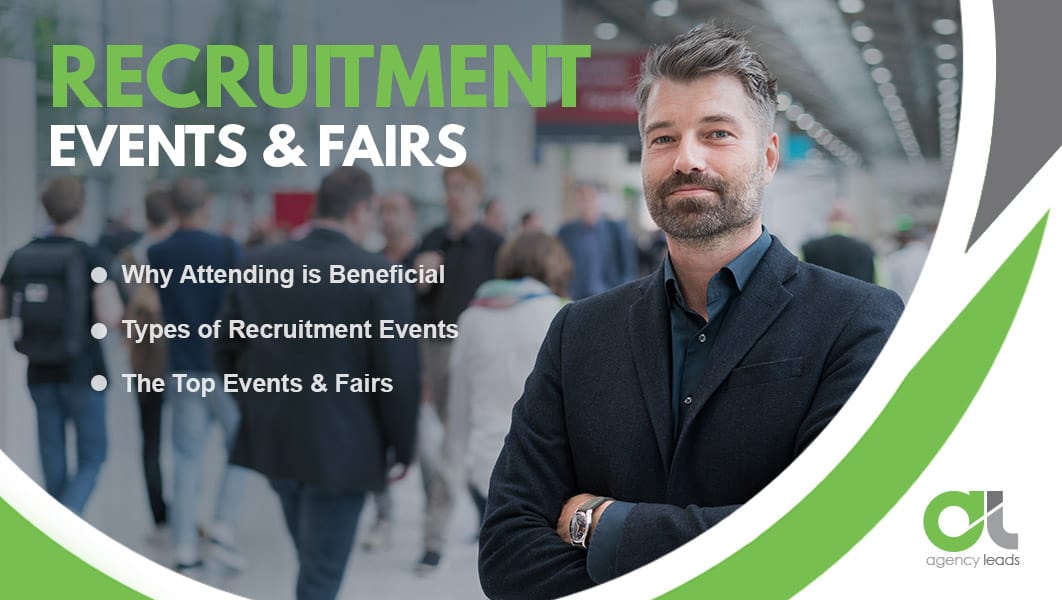 As the job market becomes increasingly competitive, individuals are always on the lookout for opportunities to stand out and connect with potential employers. In the age of digital networking, it's easy to overlook the benefits of attending in-person recruitment events and fairs. However, these events offer unique platforms for job seekers to make lasting impressions and secure promising career prospects. In this article, we will explore the top recruitment events and fairs and delve into the countless benefits they provide.
Why Attend Recruitment Events and Fairs?
Recruitment events and fairs have become vital for recruiters looking to find the right talent for their organizations. In this digital age, where most recruitment processes have moved online, you might wonder, why bother attending physical events? Well, there are several compelling reasons why recruiters should make the effort to attend these events. Some of the benefits include:
Access to a Diverse Talent Pool: Recruitment events attract candidates from various backgrounds and skill sets. By attending these events, recruiters have the opportunity to engage with a diverse pool of potential candidates. This diversity can prove invaluable when looking to build a well-rounded and inclusive workforce. Additionally, face-to-face interaction allows recruiters to gain immediate insights into a candidate's communication skills, confidence, and overall fit within the company culture.
Direct Engagement and Networking: Recruitment events provide a platform for recruiters to directly engage with candidates. Building personal connections and establishing rapport is often more effective in person than through online platforms. By attending fairs, recruiters can engage in meaningful conversations, understand candidates' aspirations, and educate them about the organization and available opportunities. Moreover, recruiters can network with industry peers, which can result in valuable collaborations and knowledge sharing.
Brand Exposure and Image Building: Participating in recruitment events and fairs enhances an organization's brand exposure. It allows recruiters to showcase their company values, culture, and unique selling points to a wider audience. By actively participating and creating a positive impression, recruiters can enhance their employer brand, making their organization stand out in a crowded job market. A strong employer brand is pivotal in attracting top talent that aligns with an organization's values and goals.
Real-time Assessment: Interviews can be a time-consuming process where recruiters have limited time and information to assess a candidate's suitability. In contrast, recruitment events provide an opportunity for real-time assessment. Various activities, such as mock interviews or skills-based contests, can help recruiters evaluate candidates' capabilities and potential. These assessments can assist recruiters in making more informed decisions and identifying candidates with the desired skills and qualifications.
Market Intelligence: Recruitment events serve as a hub for recruiters to gather market intelligence. By observing trends, conversing with industry professionals, and engaging with potential candidates, recruiters are able to gain valuable insights into the current job market. The information they gather enables them to identify emerging skill requirements, anticipate changes in demand, and understand the competition within their industry. Additionally, recruiters can learn about new technologies, tools, and best practices that are being adopted by companies, allowing them to stay updated with the latest industry developments. This market intelligence plays a crucial role in helping recruiters make informed decisions when it comes to sourcing, selecting, and ultimately hiring the most suitable candidates for their clients or organizations.
Types of Recruitment Events
There are several types of recruitment events that organizations commonly use to attract and hire new candidates. These include:
Job fairs: Job fairs bring together multiple employers and potential candidates in one location. They allow job seekers to meet and interact with representatives from various companies, learn about job opportunities, and submit resumes.
Recruitment open houses: These events are organized by a specific company or organization to showcase their workplace, culture, and available positions. Open houses often include tours of the facility, presentations, and opportunities to network with current employees.
Career expos: Career expos are larger-scale events where companies from various industries gather to recruit talent. They may include panel discussions, workshops, and networking opportunities.
On-campus recruitment events: Employers visit colleges and universities to interact with students and recent graduates. These events can include information sessions, employer presentations, and on-campus interviews.
Virtual career fairs: In recent years, virtual career fairs have become increasingly popular. These online events allow job seekers to interact with recruiters and learn about job opportunities from the comfort of their own homes or offices.
Information sessions: Companies often organize information sessions to provide detailed information about their organization, culture, and job opportunities. These sessions are typically interactive and allow prospective candidates to ask questions and learn more about the company.
Hackathons or coding challenges: Some companies organize coding challenges or hackathons as recruitment events for technical roles. These events give candidates an opportunity to showcase their skills and problem-solving abilities.
Networking events: Networking events are more informal gatherings where professionals can meet and build relationships with recruiters, industry peers, and potential employers. These events provide an opportunity to make connections and learn about job opportunities.
Recruiting conferences: Industry-specific conferences often have career fairs or recruiting events attached. These conferences bring together professionals from a particular field and provide an opportunity for employers to recruit talent and for job seekers to learn about job openings.
Employee referral campaigns: While not traditional events, employee referral campaigns encourage existing employees to refer qualified candidates for open positions. These campaigns typically offer incentives or rewards for successful referrals.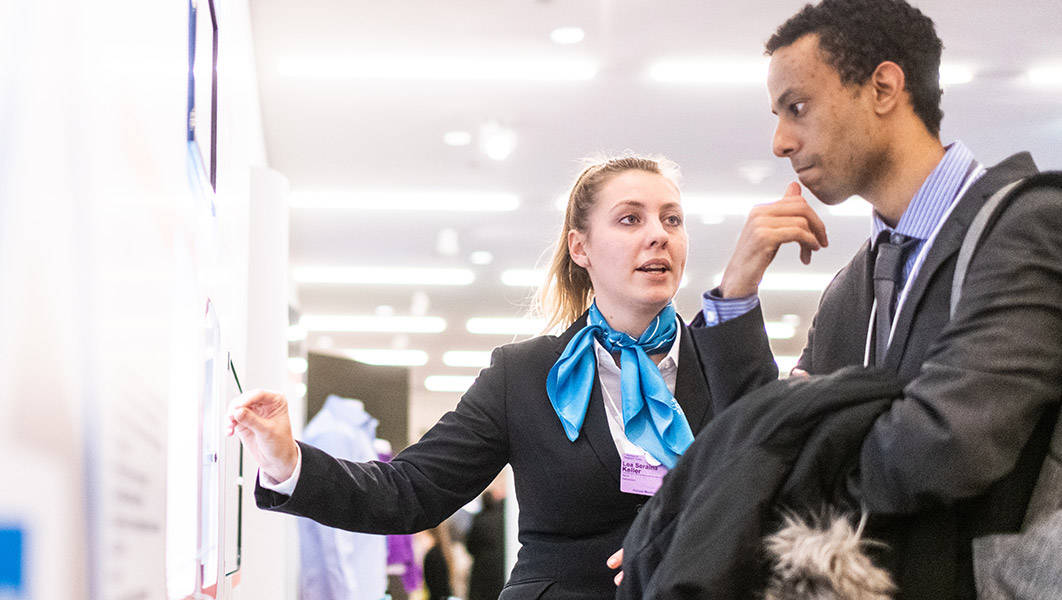 The Top Recruitment Events and Fairs
Attending industry events and fairs offers recruiters an exceptional opportunity to connect with top talent, gain insights from industry leaders, and stay updated on the latest recruitment strategies. Here's some of the top events and fairs that recruiters should prioritize attending and discuss the incredible benefits awaiting those who participate.
HR Tech Conference and Expo is the largest conference focused on HR technology and brings together the world's leading HR technology solution providers, industry analysts, and thought leaders. Attending this event allows recruiters to explore cutting-edge recruitment tools, stay abreast of technology advancements, and discover innovative ways to streamline their hiring processes. Moreover, it provides an excellent platform to network with other recruitment professionals and exchange best practices.
LinkedIn Talent Connect is the annual conference organized by the world's largest professional networking platform. It serves as a prime opportunity for recruiters to dive deep into the world of talent acquisition, learn from industry experts, and leverage the extensive networking opportunities offered by the event. By participating in Talent Connect, recruiters gain valuable insights and strategies to effectively attract, engage, and retain top talent using the power of LinkedIn's platform.
The Society for Human Resource Management (SHRM) Annual Conference and Exposition is a highly prestigious event that brings together HR professionals and recruiters from around the globe. This event offers invaluable opportunities to gain knowledge of emerging trends, expand one's HR network, and attend presentations by renowned speakers on topics related to talent acquisition and development. Attending SHRM provides recruiters with the chance to enhance their professional growth, discover innovative recruitment methodologies, and strengthen their organizations' workforce.
Employer Branding Strategies Conference
Employer Branding Strategies Conference specializes in employer branding, a vital element in attracting top talent. This event focuses on sharing successful employer branding campaigns, best practices, and expert advice from industry leaders. Recruiters attending this event can gain valuable insights into building a strong and authentic employer
In Summary
Attending recruitment events and fairs can be highly beneficial for job seekers and employers alike. These events offer a unique opportunity to network with industry professionals, learn about job opportunities, and showcase your skills and qualifications. By participating in these events, job seekers can gain valuable insights and information about potential employers, develop important connections, and even secure job offers on the spot. For employers, recruitment events and fairs provide a platform to promote their organization, attract top talent, and streamline the hiring process. Additionally, these events foster a sense of community within the industry, allowing professionals to come together to exchange ideas and stay updated on the latest trends and developments. Overall, attending recruitment events and fairs can significantly enhance your job search or recruitment efforts, proving to be an invaluable resource for both job seekers and employers. So, mark your calendars and be sure to take advantage of these opportunities to boost your career or find the perfect candidate for your organization.