How to Identify Quality Leads that Convert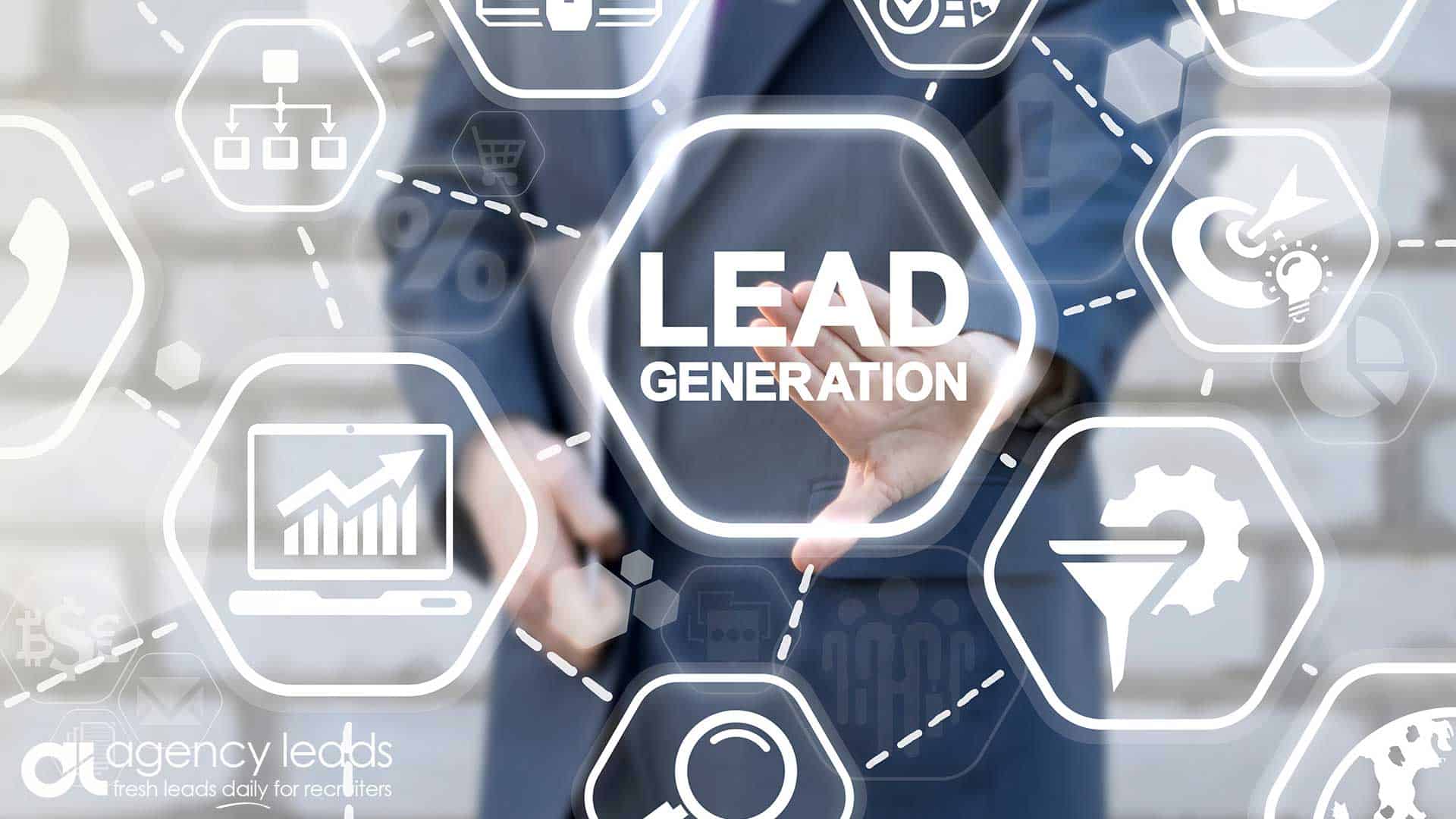 The staffing and recruitment sales process is complex and drawn-out and finding quality leads that convert can be challenging. Companies need assurances that staffing agencies save them time and money while simultaneously delivering quality talent with minimal risk. Of course, when the buyer—an HR or procurement department—initiates a conversation, the sales process is slightly less complex, as the company will already have determined its talent needs and budget. Plus, the organization has taken the first step to outsource its staffing and recruitment. However, when the seller—a staffing agency—initiates the sales process, it has to first correctly assess the company's talent needs and then convince the decision makers to entrust it with this critical aspect of its workforce strategy.
It's not surprising, therefore, that B2B conversion rates are extremely low; less than one percent for a lead-to-sale time of four months, according to research by Implicit. However, if you can improve the quality of your leads, it stands to reason that you can also increase your conversion rates. Before discussing how to enhance your lead quality, however, it's important to understand what low-quality leads are and why they don't work.
Why low-quality leads don't work
Low-quality leads are leads that, because they're based on insufficient and/or incorrect data, have a low chance of converting. In most cases, leads are low-quality for one of three reasons:
They're not targeted to your market. Leads that provide names and numbers without detailed information about the listed companies' talent needs are a drain on resources. While it's theoretically possible to contact every company in the U.S. to offer your services, unless a company is in the market for your specific types of talent, it's a waste of everyone's time.
They're sourced from a purchased list. There's a growing body of evidence that purchased lists aren't effective. They rarely contain sufficient data to determine whether a lead is a potential client or not—plus, they often list names, emails, and phone numbers that are outdated or even incorrect. Furthermore, most professionals don't welcome unsolicited communications calls or emails. In fact, according to a report by TechnologyAdvice, 36.4 percent of people marked emails as spam because they didn't purposefully subscribe to an email list and 31.6 percent do so because the emails contained irrelevant content. (Note: If you do use email marketing, you need to comply with the CAN-SPAM Act.)
They're sourced from incorrect or inadequate data. Even if you have dedicated sourcers on your sales team who source leads manually, the information they find is frequently inadequate or incorrect. Roles in HR and procurement department change as professionals advance or move to other companies, so point people and their contact details change accordingly. Moreover, researching job openings rarely provides a good overview of a company's talent needs; plus, there's virtually no way of knowing whether an organization has worked with a staffing firm in the past and if so, why they aren't doing so anymore. Yet all of this information is critical to determining whether a company could potentially become a client.
Of course, some companies still use low-quality leads and operate on the notion that if they put out enough hooks, something will bite. However, this strategy can have a detrimental effect on your sales efforts for three reasons. First, your sales people will burn out quickly. Second, it does your agency's reputation no good to contact companies with unsolicited, irrelevant offers.
And third, if a sales person manages to interest a lead but doesn't have the right information to follow through with a good proposal, you could lose that lead and by extension lose out on tens, if not thousands of dollars of potential revenue.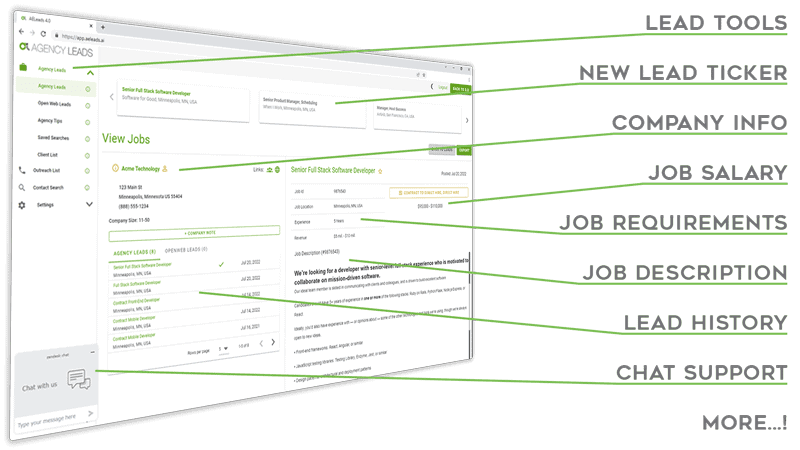 Agency Leads provides high quality leads that convert
High-quality leads are leads that have a high probability of converting. While many agencies believe that the only way to source good leads is by doing so manually, as we've seen, this isn't necessarily the truth.
At the same time, according to the B2B Lead Generation Trends Report by BrightTALK, 61 percent of B2B sales professionals state that a lack of funding, staff, and time is the most important obstacle to quality lead generation. That's why it's essential to understand that there's a new Lead Generation Tool called Agency Leads that eliminates the need for human sourcers. This tool, designed by top sellers in the staffing industry, actually delivers high-quality leads to your desktop or mobile. These leads are top-notch because they share the following characteristics:
They come from reputable sources. All data provided by the Agency Leads software is aggregated in real-time from reputable job listings around the Internet, such as LinkedIn and Monster.com.
They're targeted to your market. Because the software allows you to set your own search criteria, you only receive leads that are relevant to your target market. For example, if you supply IT contractors and contact center personnel, you can opt to receive leads that focus only on these types of talent.
They contain as much accurate, up to date information as possible. Each lead contains information about a company's current job openings, as well as firmographics, the point person's contact details, and his or her LinkedIn profile. In addition, it provides valuable insights into the organization's previous engagement(s) with staffing and recruitment firms.
With this reliable, automated, and highly customizable solution, you can save time and money on sourcing leads while gaining access to better quality leads than ever before. Moreover, Agency Leads also provides training to instruct your sales team on how to get the most out of the software by maximizing each lead. As a result, your team will not only have the tools to source the best quality staffing leads; they'll also possess the know-how to strike a rapport with the right people, tailor their pitches to each prospect's specific needs, and create proposals that actually convert.
Want a free trial of Agency Leads?
Don't take our word for it, schedule a demo and check out Agency Leads for yourself! Don't want to wait? Subscribe now and start getting leads today!