What to Look for in a Recruitment Agency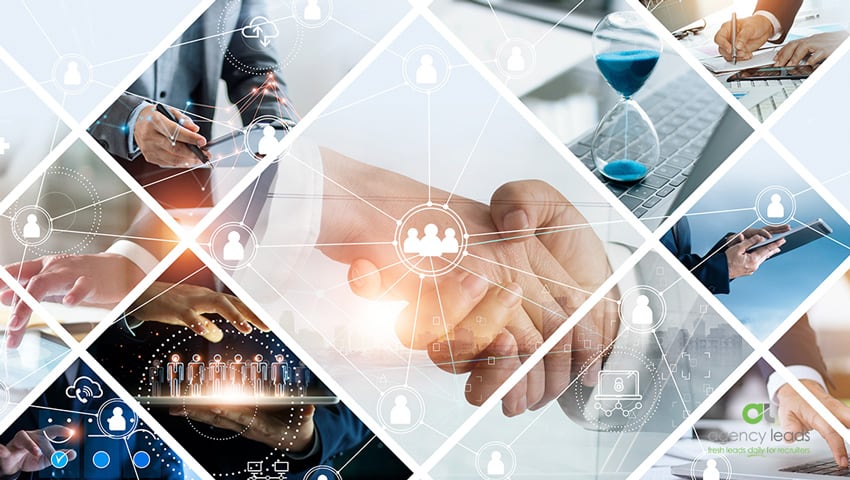 Recruiting agencies play a crucial role in connecting job seekers with potential employers. Whether you are actively searching for new career opportunities or looking to bring in top talent to your organization, it is important to partner with a reliable and reputable recruitment agency. But with numerous agencies available, how do you navigate the vast sea of options and choose the right one for your needs?
In this article, we will discuss the key factors to consider when selecting a recruitment agency. By understanding these factors, you will be better equipped to make an informed decision that leads to successful hires or finding the perfect job.
Specialization: Look for a recruiting agency that specializes in your industry or job function. Specialization ensures that the agency has a deep understanding of the specific skills, qualifications, and requirements necessary for success in your field. Such expertise is invaluable when it comes to sourcing and matching the right candidates with your organization.
Reputation: Do your research and check the agency's reputation in the industry. Read online reviews and testimonials from both job seekers and employers who have worked with the agency before. This will give you insights into their track record, level of professionalism, and overall satisfaction of clients and candidates. A reputable agency with positive reviews is more likely to provide high-quality services.
Experience and Expertise: Consider the experience and expertise of the agency's recruiters. How long have they been in the industry? Do they have a broad network of connections? Do they possess the necessary knowledge of the job market trends? Skilled recruiters can quickly identify candidates who align with your specific requirements and are more likely to deliver successful placements.
Recruitment Process: Evaluate the agency's recruitment process and determine if it aligns with your expectations. A comprehensive process typically involves conducting thorough candidate assessments, background checks, and reference verifications. Additionally, the agency should show a commitment to understanding your organizational culture and values to ensure a strong cultural fit between candidates and your team.
Proactive Approach: An effective recruiting agency should take a proactive approach in sourcing candidates. They should actively search for potential hires, rather than solely relying on passive methods like job boards. Look for an agency that utilizes various channels such as social media, networking events, and industry-specific resources.
The top recruiting firms in America
In today's highly competitive job market, finding the right talent to drive a company's success is more crucial than ever. To bridge the gap between employers and job seekers, recruiting firms play a pivotal role. These organizations serve as talent acquisition specialists, ensuring companies find the perfect fit for their open positions. Here we will highlight the top recruiting firms in America, recognized for their expertise, industry knowledge, and proven track record in delivering outstanding results.
Korn Ferry is a global organizational consulting firm renowned for its expertise in executive recruitment, leadership development, and workforce consulting. They have a vast network of highly skilled recruiters who assist clients in finding top-tier talent for C-level positions and board-level placements. With a deep understanding of various industries, Korn Ferry's success lies in their ability to identify and attract exceptional professionals utilizing cutting-edge assessments and their unparalleled global reach.
Robert Half has been a leading staffing agency since its establishment in 1948. As one of the largest recruiting firms in America, they specialize in providing skilled professionals for finance, accounting, technology, administrative, and legal roles. With their extensive network and industry relationships, Robert Half excels at matching companies with the right candidates at all levels of the organization. Moreover, their commitment to technology-driven solutions makes the hiring process seamless and efficient.
Redefining workforce management for over 60 years, Randstad is another prominent recruiting firm in America. Known for its exceptional expertise in temporary and permanent staffing, Randstad assists companies across various industries in finding suitable talent to meet their immediate and long-term needs. Through their extensive database of candidates and innovative recruitment technologies, Randstad delivers workforce solutions that enable organizations to adapt quickly in today's rapidly changing business landscape.
A global leader in HR solutions, Adecco Group operates several expert recruitment firms within the American market, including Adecco Staffing, Modis, and Accounting Principals. Adecco Staffing focuses on connecting talented professionals with temporary, contract-to-hire, and direct hire opportunities across diverse industries.
Conclusion
Choosing the right recruitment agency is of the utmost importance when looking for new talent or in search of exciting job opportunities. By considering factors such as industry specialization, reputation, and communication, individuals and organizations can ensure a more successful and efficient recruitment process. The right agency will possess the expertise, resources, and connections necessary to match the right candidates with the right positions, leading to enhanced productivity and long-term success. Investing time and effort into finding the perfect recruitment agency is a worthwhile endeavor that can greatly impact the future growth and development of businesses and individuals alike.