Streamlining your Healthcare Recruitment Process
A Comprehensive Guide to Finding Qualified Healthcare Candidates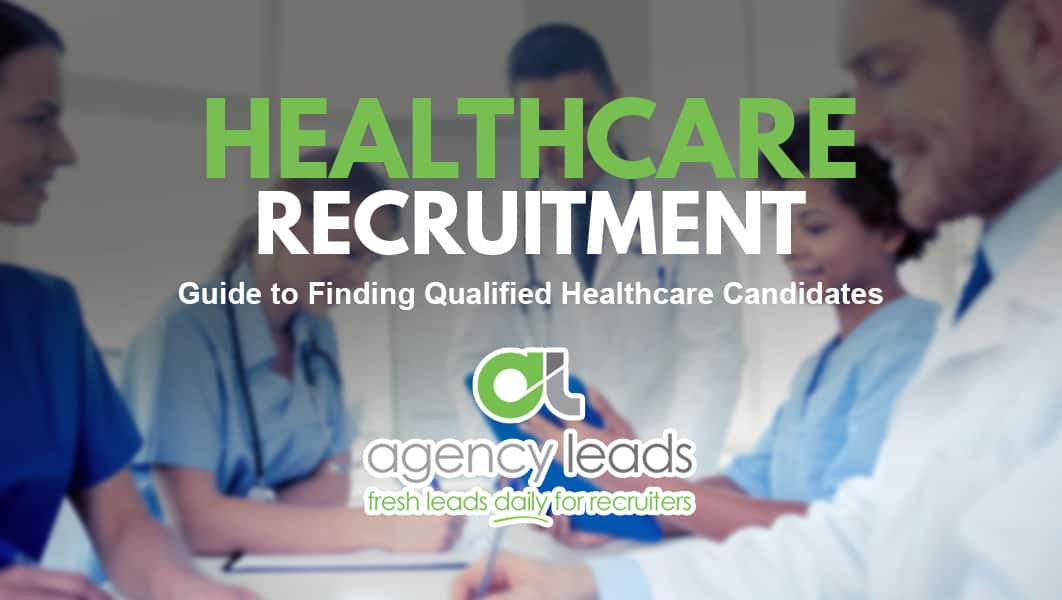 Recruiting qualified candidates for healthcare positions can be a daunting task, especially in today's competitive job market. To ensure you find the right fit for your healthcare organization, it's crucial to adopt effective strategies that maximize your reach and attract talented professionals. In this article, we will explore a range of healthcare positions, how to find candidates, and other tips for sourcing qualified candidates in the industry.
What Healthcare Positions are there?
In the ever-evolving field of healthcare, certain positions emerge as crucial in addressing the diverse and complex needs of patients. These positions play vital roles in ensuring the delivery of high-quality healthcare services and the maintenance of effective healthcare systems. From physicians and nurses to medical technologists and administrative staff, the demand for these healthcare professionals is continuously growing. Their expertise and dedication are paramount in providing efficient medical care, managing healthcare facilities, advancing medical research, and improving overall patient outcomes. This article highlights some of the most needed and sought-after healthcare positions that are essential components of the modern healthcare landscape.
Registered Nurses (RNs): These versatile healthcare professionals form the backbone of any medical organization, providing direct patient care, administering medication, and facilitating treatment plans.
Medical Doctors (MDs): With their extensive medical knowledge and specialized expertise, doctors diagnose and provide treatment options to patients, ensuring the delivery of quality healthcare services.
Allied Health Professionals: This category includes various specialized professionals such as physical therapists, occupational therapists, speech-language pathologists, radiologic technologists, and medical laboratory scientists, who support patient diagnosis, rehabilitation, and overall well-being.
Nurse Practitioners (NPs): Advanced practice registered nurses who diagnose and treat illnesses, prescribe medication, and provide primary or specialty care independently or in collaboration with physicians.
Physician Assistants (PAs): These medical professionals work alongside doctors, carrying out patient examinations, prescribing medication, and assisting with procedures as allowed by their scope of practice.
Pharmacists: Responsible for dispensing medications, providing advice on drug interactions, and ensuring appropriate dosing, pharmacists play a vital role in the healthcare system.
As the demand for healthcare services continues to grow, the need for skilled professionals in each of these positions remains high which can make it difficult to find candidates in such a competitive industry. So the next question is: how do you find qualified healthcare professionals?
Ways to Find Healthcare Professionals for Hire
The healthcare industry relies heavily on the expertise and skills of professionals to provide quality care to patients. However, finding and hiring qualified healthcare professionals can be challenging. Here we'll discuss the top five effective ways to find and recruit healthcare professionals for your organization, improving your chances of hiring the best candidates for the job.
Leveraging Online Job Boards and Platforms: Online job boards and platforms have revolutionized the recruitment process. Utilize popular job boards like LinkedIn, Indeed, or career-specific platforms like Health eCareers, Monster, and DocCafe. These platforms provide a vast pool of potential candidates by allowing you to post job listings tailored to your healthcare organization's specific needs. Implementing filters can help refine your search and narrow down the desired qualifications, specialties, or experience level. Below we list our top 5 job board websites to check out.
Networking and Referrals: Enhance your efforts by leveraging your existing network and establishing referral programs. Encourage your employees, colleagues, and peers to refer qualified professionals they trust or have worked with in the past. Professional conferences, seminars, and events are also great opportunities to network with healthcare professionals, showcasing your organization and its career opportunities.
Building an Engaging and Informative Career Website: Enhance your online presence with a career section on your organization's website. Craft engaging and informative content that highlights the benefits of working for your organization, the opportunities available, and the positive impact healthcare professionals can make in their roles. Ensure your career website is user-friendly, with a simple application process and easy access to job listings and contact information.
Collaborating with Local Educational Institutions: Forge partnerships with local nursing schools, medical colleges, and other healthcare educational institutions. Participate in career fairs, offer internships or residency programs, or sponsor educational events. By connecting with students early on during their education, you can build relationships that may lead to potential hires in the future.
Utilizing Healthcare Recruitment Agencies: Engage the services of professional healthcare recruitment agencies specializing in finding top talent for medical facilities. These agencies have vast networks, industry insights, and expertise in identifying candidates who align with your organization's needs. Recruitment agencies evaluate candidates and conduct background checks.
Top Job Boards for Finding Qualified Healthcare Candidates
These job boards offer a range of features, including resume searching, candidate filtering, and employer branding opportunities, which can assist in finding the most suitable candidates for healthcare positions: