Create Sales Pitches That Convert
Utilizing Technological Advancements to Create Sales Pitches That Convert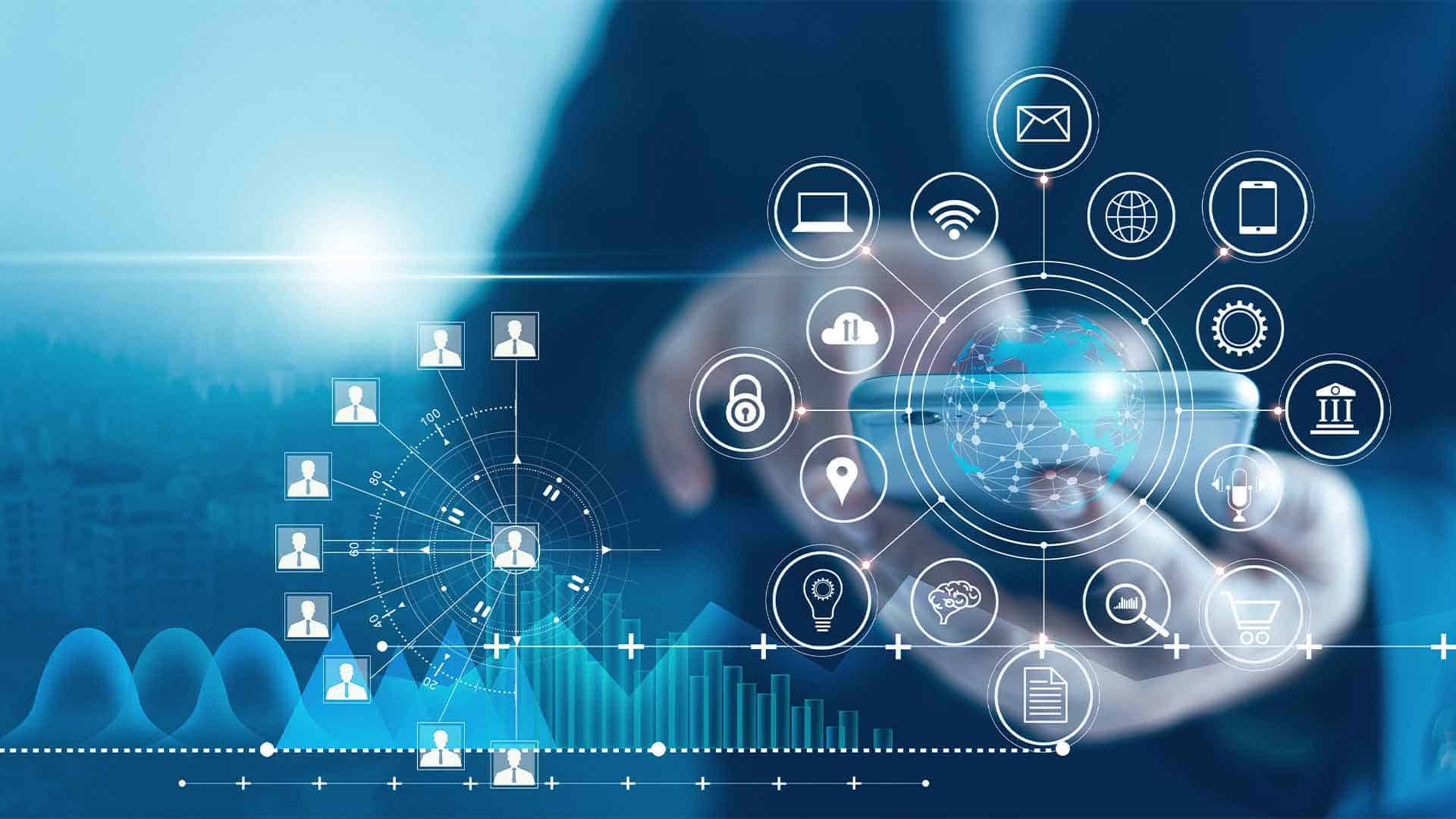 Sales in the U.S. staffing and recruitment industry could total over $144.2 billion in 2021. Nevertheless, with 20,000 staffing firms in the country, competition remains steep. That's why it's essential for agencies to have an effective sales pitch, especially in the current labor landscape, where existing and new trends are creating both challenges and opportunities for staffing firms.
For example, many highly skilled tech workers prefer project work over fulltime contracts— yet many employers aren't aware of this and therefore don't know how to attract them. Additionally, the rise of online digital talent platforms is creating a new form of competition for agencies. And with the rapid pace of technological disruption, many companies don't know what types of tech talent they'll need in the short term. Staffing firms that can deliver good solutions now are more likely to establish solid relationships with employers for the long term.
Unfortunately, a lack of good leads and actionable data makes it challenging for staffing firms' sales departments to create tailored sales pitches that clearly add value. Current methods to gather the necessary information include cold calling and manually collecting job leads from the Internet—both of which are time consuming and inefficient. However, a new tool called Agency Leads utilizes advanced technology to provide staffing agencies' sales departments with current leads and data about companies that are currently looking for tech talent. It also provides insights into which agencies employers have previously hired. This in turn allows sales departments to create customized sales pitches that effectively address employers' pain points and provide clear information about how their agencies can offer additional value.
" more crucial than ever before to have an effective sales pitch "
In 2020, the U.S. staffing and recruitment industry generated $140 billion in sales, according to the American Staffing Association.
Considering that there are approximately 20,000 staffing and recruitment firms in the country and that the largest firms generate the greatest market share of all transactions, it's clear that there's a significant amount of competition for each sale. Additionally, in this time of digital disruption, it's more important than ever before for IT recruitment firms to have strong sales and repeat customers.
Clearly, tech staffing agencies need skilled sales professionals who can convince prospects of the value they can bring to their companies—and subsequently close deals. So why is it more crucial than ever before to have an effective sales pitch, what's lacking in staffing agencies' current sales approach, and how can they can utilize advancements in tech to create effective sales pitches that bring in more business?
Having An Effective Sales Pitch Is More Crucial Than Ever Before
The world of work remains in upheaval, and this impacts the role of staffing agencies in several ways.
First

, the fact that more than 30 percent of the U.S. workforce consists of contingent workers shows that the gig economy is now firmly established in the labor landscape. Many highly skilled workers, especially those with tech skills, prefer gig work over fulltime contracts. As a result, staffing firms have to educate their clients
about workers' preferences and create offers that are attractive to in-demand tech and IT talent.

Second

, the number of online digital talent platforms is growing. Many cater to niche talent needs such
as developers, cybersecurity specialists, and UI/UX talent. Since employers can contact talent directly via these platforms, they appear to be attractive options for employers looking to cut costs on recruitment. For recruitment agencies, this is essentially a new form of competition—and in order to beat this competition, they need to clearly prove to their clients how their services add value these platforms can't provide.

Third

, due to the rapid pace of technological advancement, client companies can't predict what types of talent they'll need in the future. Research by the McKinsey Global Institute found that automation is only likely to eliminate five percent of all jobs. However, it will have a significant impact on 60 percent of jobs, because it's predicted to automate approximately a third of the tasks that are now performed by humans in those roles. As a result, those jobs will transform, and workers will need to learn how to work with this new type of technology. In addition, as digital transformation progresses and innovation becomes a key differentiator, companies will need tech talent with advanced skills (including skills we're not yet aware of) and they'll need staffing firms that can provide them with that talent.
Of course, informed staffing professionals are aware of these challenges, and they're already finding ways to overcome them. Employers, however, aren't in the staffing business. While they're probably conscious of these workforce trends, the majority doesn't know how to respond to them adequately. Logically, when a staffing agency provides them with an effective solution, they're highly likely to want to forge a strong, ongoing partnership with that agency—especially in the light of more technological disruption. In short: Staffing agencies that build strong
relationships with employers now are likely to maintain those relationships for the long-term.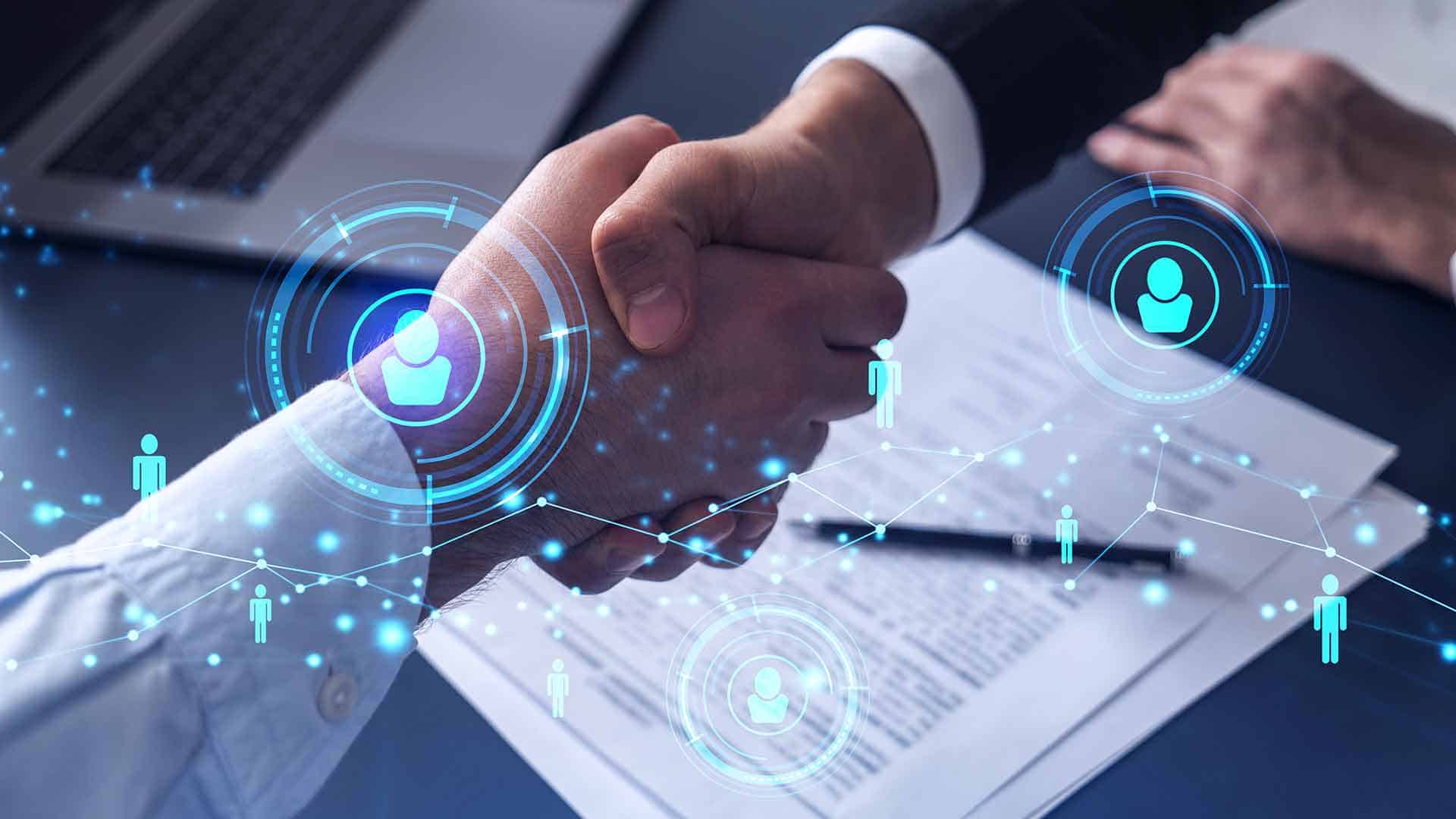 What's Lacking in IT Staffing Firms' Current Sales Approach?
Cold calling has traditionally been an integral part of staffing firms' business operations. Yet even for skilled sales professionals in the IT staffing and recruitment industry, it's frequently a frustrating task with a low ROI.
Two of the most commonly-cited reasons employers decline agencies' proposals are that those proposals aren't based on their companies' specific needs and that the offered solutions don't offer additional value. These two reasons are entwined, since a lack of information about a prospect's needs logically makes it impossible to create a tailored proposal.
That's why it's the sales team's responsibility to determine whether a prospect needs recruitment services, and if so, what the company's pain points are. In other words, assuming that a sales team is comprised of skilled professionals, the two primary factors
that impact the success of a pitch are the quality of the leads and the accuracy of the information regarding a prospect's needs.
However, the reality is that most HR and procurement professionals are too busy to spend five to 10 minutes on the phone answering a sales person's questions about their company's talent needs, as well as what workforce solutions they might have tried in the past and why they weren't effective. The alternative method for gaining this information is to scour job postings on LinkedIn and other aggregate job sites—ultimately a time consuming endeavor that lacks efficiency and has a lot of room for error.
And since agencies have no way of knowing what their competition offers, it remains extremely challenging to create the perfect sales pitch.
New Technology Provides Critical Leads and Data
Fortunately, technological advancements such as big data, analytics, and cloud computing are driving the development of new tools for the staffing industry. One of these tools is Agency Leads, an app that provides real time leads regarding which companies are hiring tech talent, who the point person is for each company, and which staffing agencies companies have worked with in the past. This provides sales teams with:
Viable leads.
In general, it takes an average of 7.5 hours of cold calling to get one single lead—and a lead doesn't guarantee a sale. With this new tool, sales teams have the most up to date information about which companies are in the market for talent solutions. They also have the contact details of the appropriate contact at those companies.
This essentially eliminates the need for cold calling.
Actionable data.
Sales people no longer need to wait for the opportunity to speak to a prospect in order to determine the company's needs. With this new technology, all pertinent data is delivered to the user's desktop or mobile. This allows sales teams to assess whether they can meet the prospect's talent needs—and most importantly, what their agency can offer that others can't, whether that's better pricing, faster delivery of talent, access to niche talent, or some other key differentiator.
With these capabilities, IT staffing firms' sales teams are able to streamline their sales processes so they're faster, more efficient, and better tailored to meet prospects' needs.
CONCLUSION
In conclusion, by using new technologies, proactive staffing firms can take a responsive approach to employers' needs. With access to unprecedented amounts of information, they can create data-driven, customized sales pitches with a high conversion potential. All of this combines to create leaner, more effective sales processes; faster delivery of talent solutions; more satisfied clients, and ultimately, an improved bottom line.
Want a free trial of Agency Leads?
Don't take our word for it, schedule a demo and check out Agency Leads for yourself! Don't want to wait? Subscribe now and start getting leads today!